PBWSAC - Official 307th Bomb Wing SAC Patch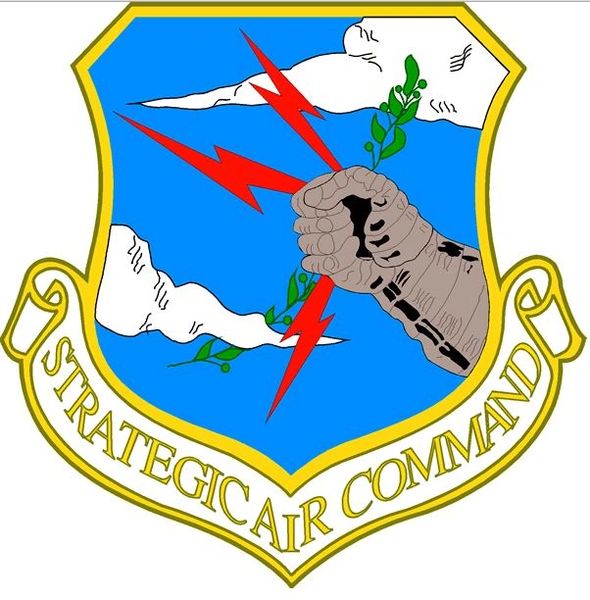 PBWSAC - Official 307th Bomb Wing SAC Patch
PBWSAC -


An Official Replica of the 307th Bomb Wing
Strategic Air Command Patch
The 307th Bomb Wing replaced the 94th Combat Bombardment Wing, VHB (Provisional), and other organizations in August 1947. From August 1947 until 12 July 1948, and from 12 July to 15 December 1948, the 307th Wing controlled in addition to its own units the 82nd Fighter Wing, from 15 August 1947 to 15 December 1948, at Grenier Field, NH. From September 1947 to July 1948, and July 1948 to August 1950, trained other SAC combat units in antisubmarine warfare. From February 1949 through August 1950, operated a B-29 transition training school for SAC units, and provided combat crew standardization training for SAC units, November 1949 – August 1950. The wing's 307th Bombardment Group deployed to Okinawa in August 1950 for combat operations under FEAF Bomber Command, Provisional. The attached 306th Bombardment Group transferred to its parent wing on 1 September 1950, and until 10 February 1951, the 307th Wing had no tactical mission.

On that date,wing resources were used to man the 6th Air Division at MacDill, and the wing deployed without personnel to Kadena, where it absorbed resources of the 307th Bombardment Group and began flying combat missions. By the end of hostilities, the wing (including its tactical group) had flown 5,810 combat sorties during 573 combat missions. The wing remained in the Far East in combat ready status, and on 15 August 1953, Kadena AB, Okinawa, became its permanent base. Returned to the United States in November 1954, disposing of B-29s at Davis-Monthan AFB, AZ. en route to a new base in NE. Gained B-47 and KC-97 aircraft in 1955, and, until January 1965 when the wing began phasing down for inactivation, conducted strategic bombardment training and Air refueling operations to meet SAC's global commitments. Activated in Thailand in April 1970, replacing the 4258th Strategic Wing. Until inactivated in September 1975, the 307th was the only regular Air Force SAC wing in Southeast Asia.

Using aircraft and crews loaned from other SAC wings, the 307th provided KC-135 aerial refueling of U.S. aircraft in Southeast Asia and conducted conventional bombardment operations as directedthrough the Military Assistance Command, Vietnam. Ended all combat operations on 14 August 1973. The final B-52 left the wing in June 1975, but the wing continued some KC-135 Air refueling and RC-135 reconnaissance operations until inactivated in Sept.1975.


< END >
AMKT.GM.EDA.LSO.FAMER-7333
Reviews