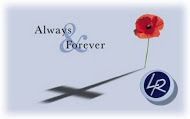 Honor Memory Tribute
With Gratitude and Recognition, a Donation in Memory of our Fathers.

With honor and tribute we will always remember the courageous self-sacrifice and generous spirit of the heroes of the 307th Bombardment Group, who have taken their final flight after giving their life's blood, sweat and tears in the defense of freedom and the pursuit of justice for their families and all mankind. May we always be forever thankful for and faithful to the tradition and example we have inherited from our fathers, grandfathers and great grandfathers. Since their courageous entry into a war, the likes of which we can only image, they have given us three generations to expand their family name and heritage in the hopes that we may leave for the next generation a better world and forever hold their memory in our hearts.

Please make a donation to the 307th BG Final Flight Commemoration in honor of your father, grandfather or great-grandfather. A tribute to those who have passed and those who have held their ground to maintain the honor and tradition which we, the children, have pledged to live by.

Select your contribution above.
Your donation is appreciated and your tribute will be forever posted to the Final Flight Commemoration Page on the 307th Website.

You may also send a photo to member.services@307bg.net
You will be sent an email when the memorial is posted on the website.

Reviews