307th BG Memorabilia Shadow-Box Kit - 16" X 20"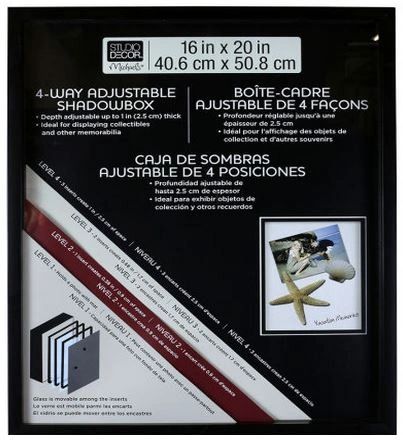 307th BG Memorabilia Shadow-Box Kit - 16" X 20"
The 307th BG Memorabilia Shadow Box Kit Project is a NEW sensation created exclusively for members and guests of the 307th Bombardment Group Association.
Here's your chance to create your own commemorative keepsake containing a collection of memorabilia selected
from the 307th Military Records Archives of your Father, Grandfather or Great-grandfather.


Showcase an entire collection of awards, documents, medals, patches, pins, maps and photographs. This adjustable shadowbox allows you the flexibility to mount items that are flat or that require more depth. Use the included inserts to create a shadowbox that is up to one inch deep.
Use one of four layout templates, or design your own.


Details:
Black shadowbox 16" x 20"
Glass is movable between the inserts
Contents:
Shadowbox
Glass
3 optional inserts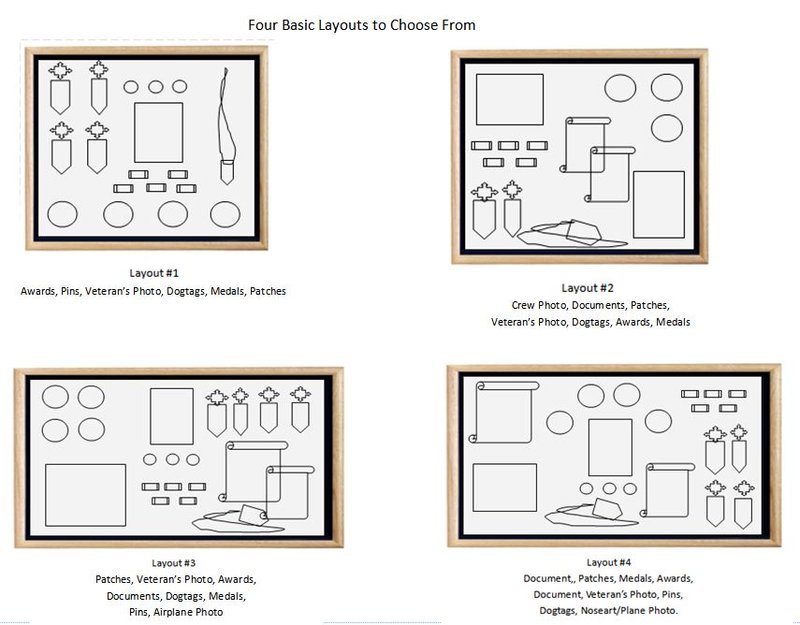 Choose from four primary items.
Choose the Bomb Squadron and we'll add a USAF, 13th AF, 307thBG, and Long Rangers patch, or provide your own.
Replicate Dogtags, or provide your own.
Provide awarded medals, or have them replicated.
Provide a Fold3 internment flag, or have it replicated.
Choose from three types of personalized documentation.

This is truly a "Forever and Always" commemorative.

Check out the details, then decide!
Questions? Do you want to chat with someone about this product? Send an email with your phone number to member.services@307bg.net
< END >
AM.KTG.MICHA.ELSDG-7333
Reviews