307th BG Memorabilia Barnwood Shadow-Box Kit - 14" X 18"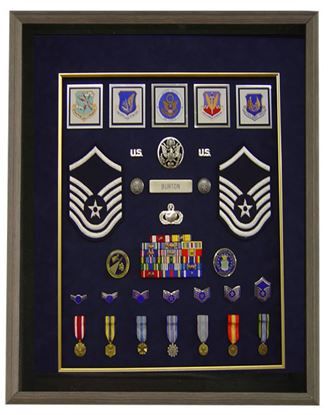 307th BG Memorabilia Barnwood Shadow-Box Kit - 14" X 18"
The 307th BG Memorabilia Shadow Box Kit Project is a NEW sensation created exclusively for members and guests of the 307th Bombardment Group Association.
Here's your chance to create your own commemorative keepsake containing a collection of memorabilia selected
from the 307th Military Records Archives of your Father, Grandfather or Great-grandfather.


Simple and stylish, this easy-to-assemble shadowbox is perfect to frame any of your memorabilia.
This beautiful barnwood frame has quick and easy back loading and includes a soft velour backer and hangers attached for wall hanging.
Make your memories look better than ever!
Details:
Barnwood finish 14" x 18" (35.5cm x 45.7cm)
1.2" working depth

Use one of four layout templates, or design your own.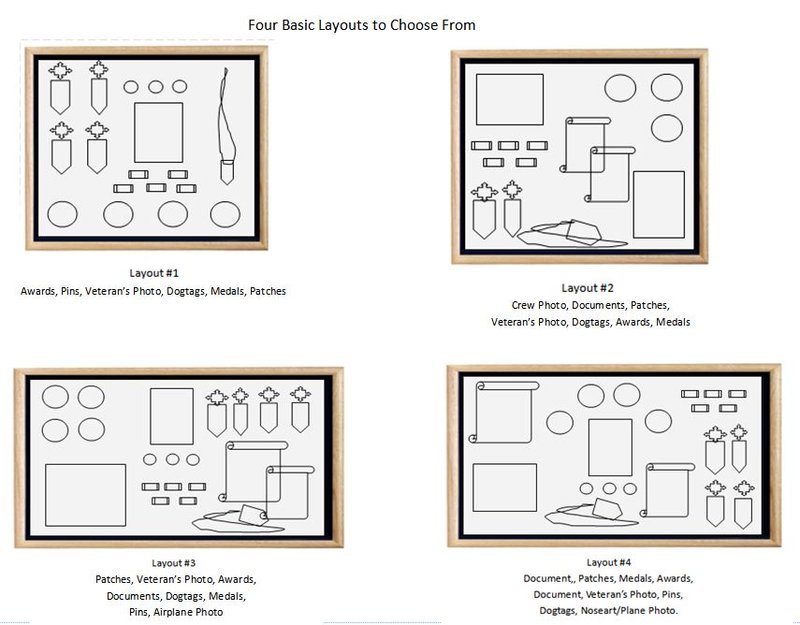 Choose from four primary items.
Choose the Bomb Squadron and we'll add a USAF, 13th AF, 307thBG, and Long Rangers patch, or provide your own.
Choose Squadron Pins
Replicate Dogtags, or provide your own.
Provide awarded medals, or have them replicated.
Provide a Fold3 internment flag, or have it replicated.
Choose from three types of personalized documentation.

This is truly a "Forever and Always" commemorative.

Check out the details, then decide!
Questions? Do you want to chat with someone about this product? Send an email with your phone number to member.services@307bg.net

< END >
























307BGMI.CHA.ELSDG-7333
Reviews